Just thought I'd share this with you. I stepped into fishing seminar already in progress at a sportsmans show and one of the fish in the tank caught my immediate attention. At first I thought I was seeing things so I walked up to the tank for a closer look.
I wasn't seeing things. One of the bass in the tank had something sticking out of its mouth. It was the tail of a fish it chowed down. From the looks of the tail, I believe it was a rainbow trout.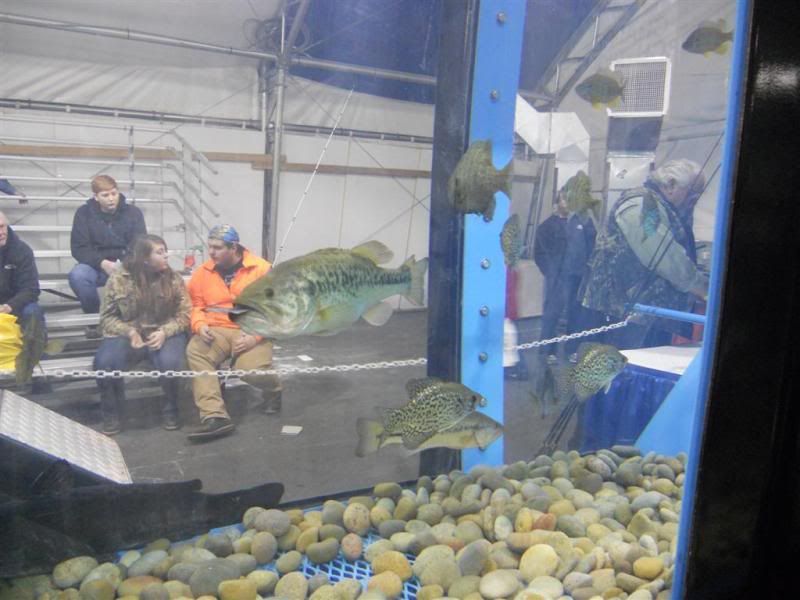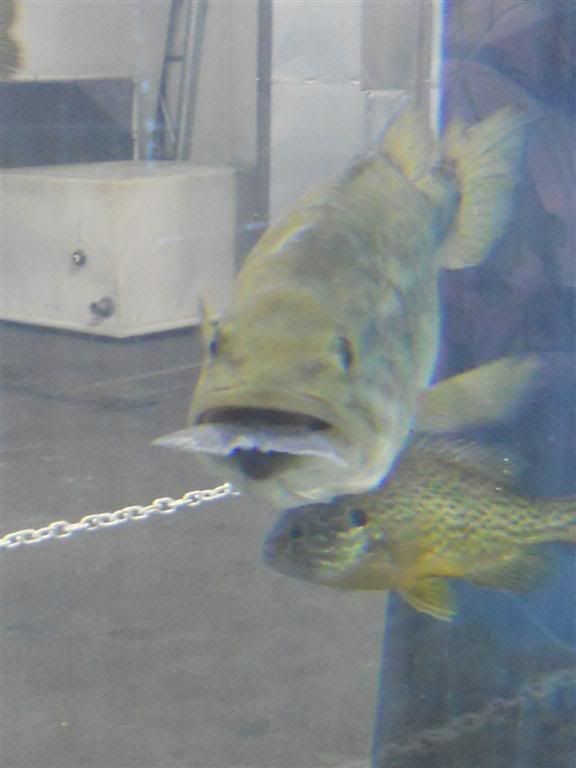 Right after I took a few shots with my camera people took notice and broke out their camera phones!!! Sorry that the pictures weren't better.